Voyageur Minerals Ltd.
Voyageur Minerals Ltd. (TSX-V: VM) with its pharma manufacture partner Chief Medical Supplies Ltd. is develepoing barium contrast suspension products for the pharmaceutical industry. Voyageur's barium contrast products allow radiologists to easily contrast or distinguish between normal and abnormal conditions on x-ray.
High-grade Barite is very rare primarily produced in a lab today. It is used in many expensive applications such as paints, plastics and pharmaceuticals, for example, the Blanc Fixe market (requires 99%+ pure powered barite) CIF East Coast USA, currently sells for $20,000 / tonne.
In its purest form, high grade Barite is widely used to block radiation in diagnostic imaging applications such as X-rays and CT scans which allow clear diagnostics of soft tissue.
The high grade Barite industry is currently 100% reliant upon imports from China. There are no high grade barite producers in Canada and the USA today.
Voyageur's Frances Creek Barite deposit is very rare in nature. Frances Creek barite tested as the highest purity for natural occuring barite with grades between 96.5%and 99.5% BaSO4 - with a specific gravity between 4.3-4.5.sg. Classified as industrial grade.
For more information please contact Steven R. Livingston
Office: +1 587 779 6166
EMail: This email address is being protected from spambots. You need JavaScript enabled to view it.
Find more information at http://www.voyageurminerals.ca
Corporate Presentation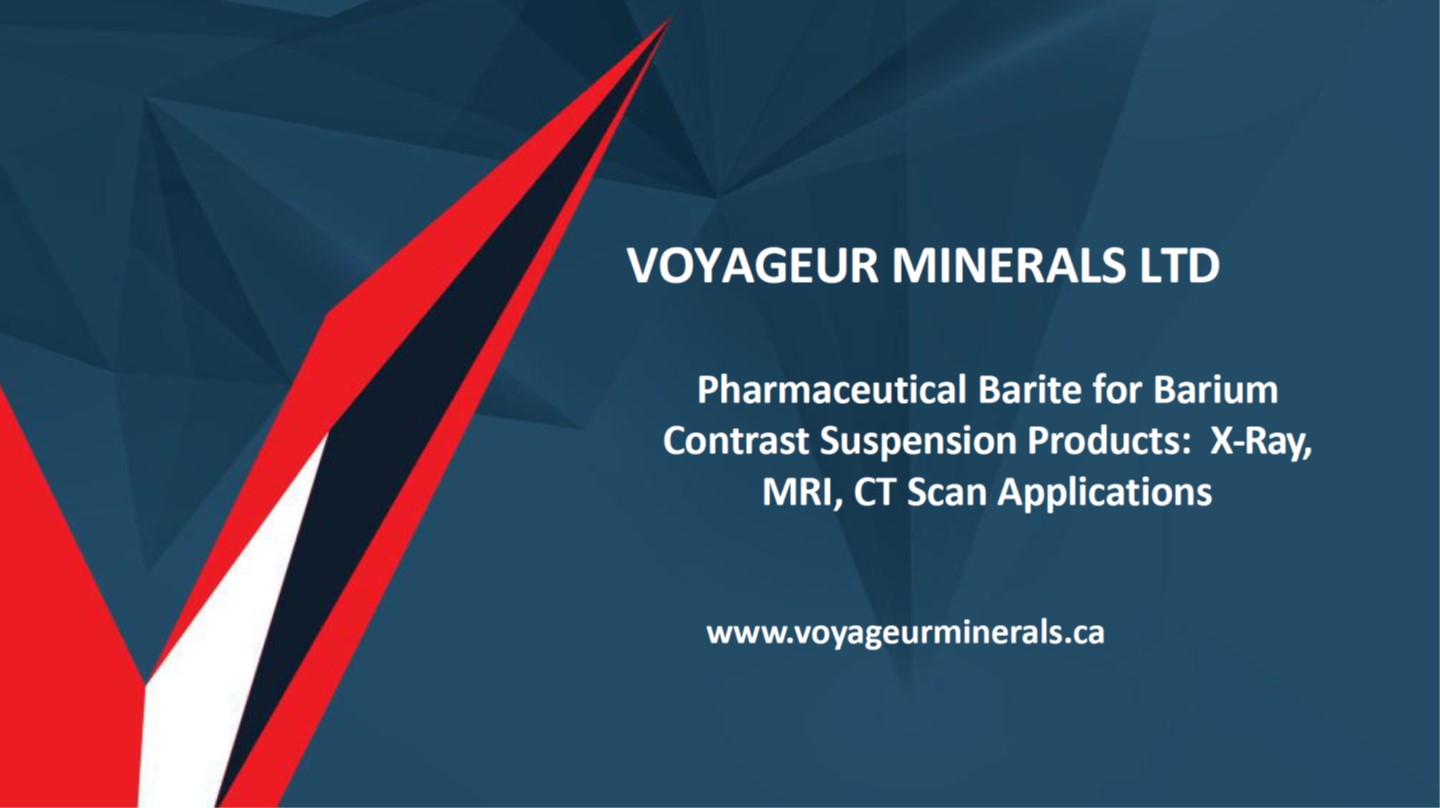 Full disclosure: Voyageur Minerals Ltd. is a paying sponsor of Oreninc and Oreninc.com.